Line 23:
Line 23:
 
 
 

* [https://www.apertus.org/axiom-remote Overview]

 

* [https://www.apertus.org/axiom-remote Overview]

−

* [[AXIOM_Remote/Hardware| AXIOM Remote Hardware]]

+

* [[AXIOM_Remote/Prices | Prices]]

−

* [[AXIOM_Remote/Prices | Prices]]

 
 

* [[AXIOM Project Background]]

 

* [[AXIOM Project Background]]

 

* [[How to Contribute]]

 

* [[How to Contribute]]

Line 33:
Line 32:
 

** [[AXIOM_Remote/Enclosures | Enclosures]] - TODO

 

** [[AXIOM_Remote/Enclosures | Enclosures]] - TODO

 

** [[AXIOM Remote/Software Installations]] - TODO

 

** [[AXIOM Remote/Software Installations]] - TODO

 
+
 

* [[AXIOM_Remote/GUI |Graphical User Interface (GUI)]]

 

* [[AXIOM_Remote/GUI |Graphical User Interface (GUI)]]

 
 
---
Revision as of 10:38, 3 February 2019
1

Status
November 2018
Printed circuit boards for a first version prototype have been designed and populated.
Haptic button options are being tested.
PCB has been debugged.
Enclosure prototypes have been 3D printed (first step towards ordering aluminium milled parts).
UI design is ongoing but further software refinements are still required: https://lab.apertus.org/T1116 (please see this page's footer if you'd like too assist).

AXIOM Team Talk 14.3 (Oct 2018) covered AXIOM Remote development progress.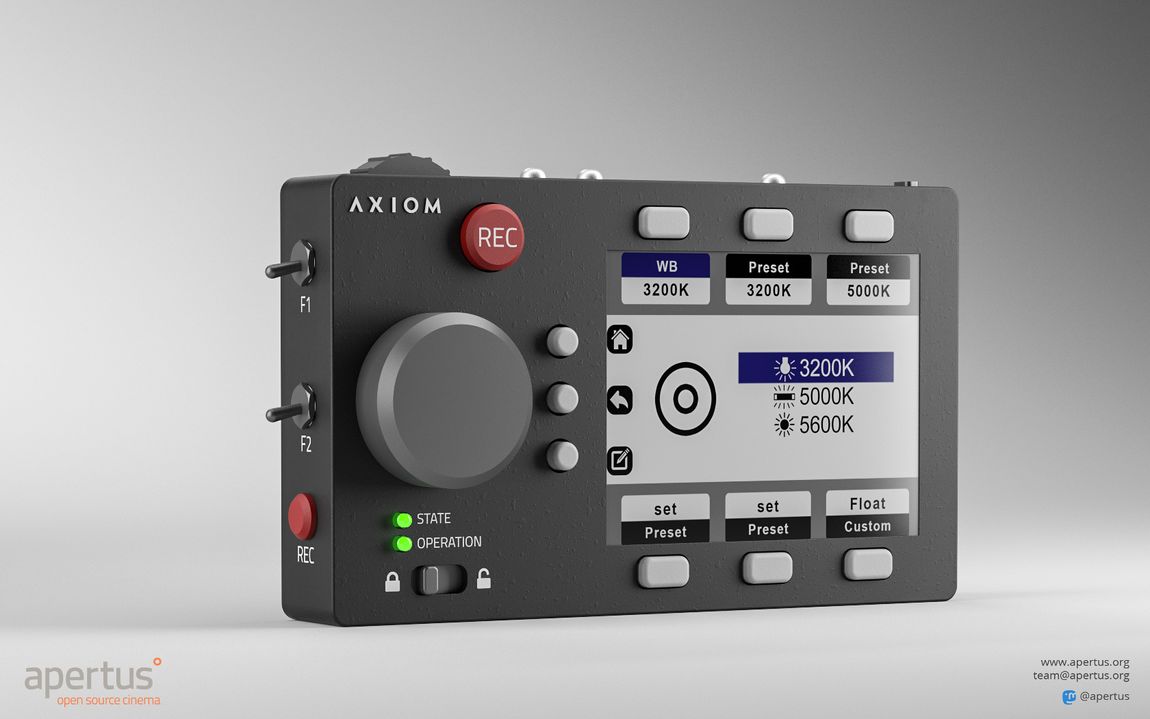 AXIOM Remote Concept Rendering 2018 - Note: Design is subject to change as improvements are made.
---