The AXIOM Beta Developer Kit is equipped either with a ZIF (Zero Insertion Force) socket or a THT (Through Hole Technology) socket image sensor board - both utilizing the CMV12000 image sensor at this stage . This page explains the differences between these two options and who might benefit from choosing one over the other.
1

ZIF Option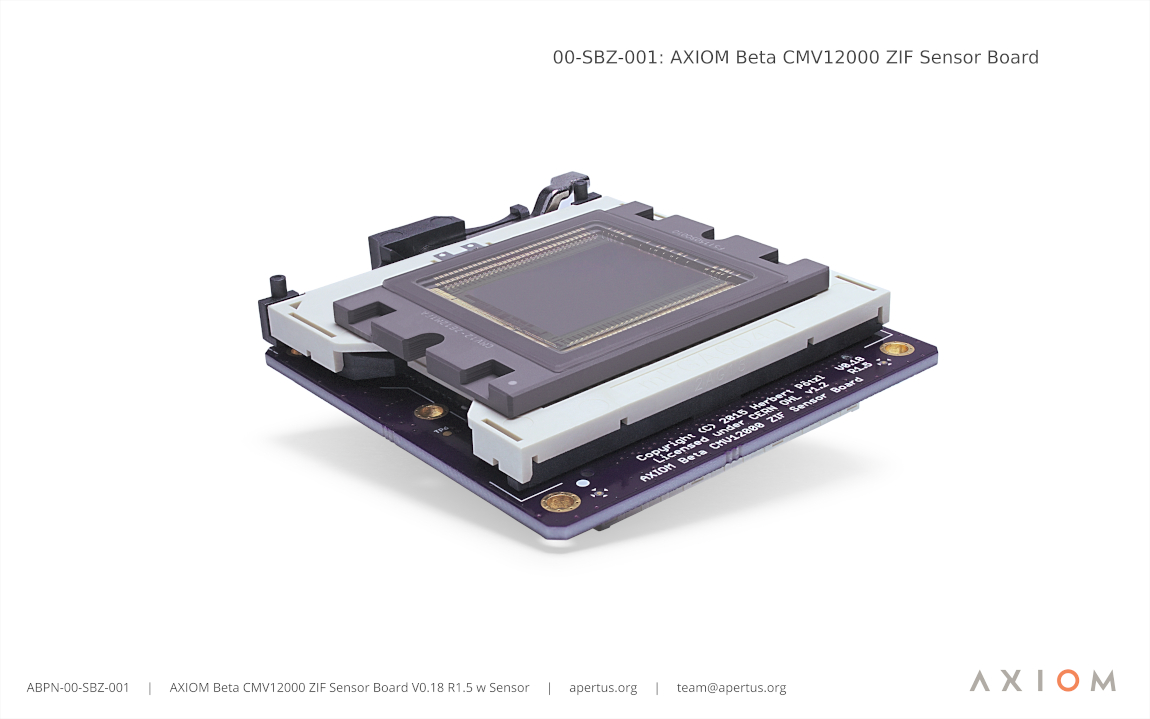 The ZIF socket is useful for developers as it allows for frequent, easy sensor removal at the turn of a lever (zero force). The socket itself is a server CPU socket (https://en.wikipedia.org/wiki/Socket_604) with a rather dense BGA (Ball Grid Array) which makes assembling this PCB a bit a bit tricky and testing/verification quite time consuming thus resulting in a slightly higher price. The ZIF socket does not allow attaching a heat sink to the back side of the image sensor in contrast to the THT option.

Who is it for?
Mostly developers and anyone who needs to swap image sensor often.
2

THT Option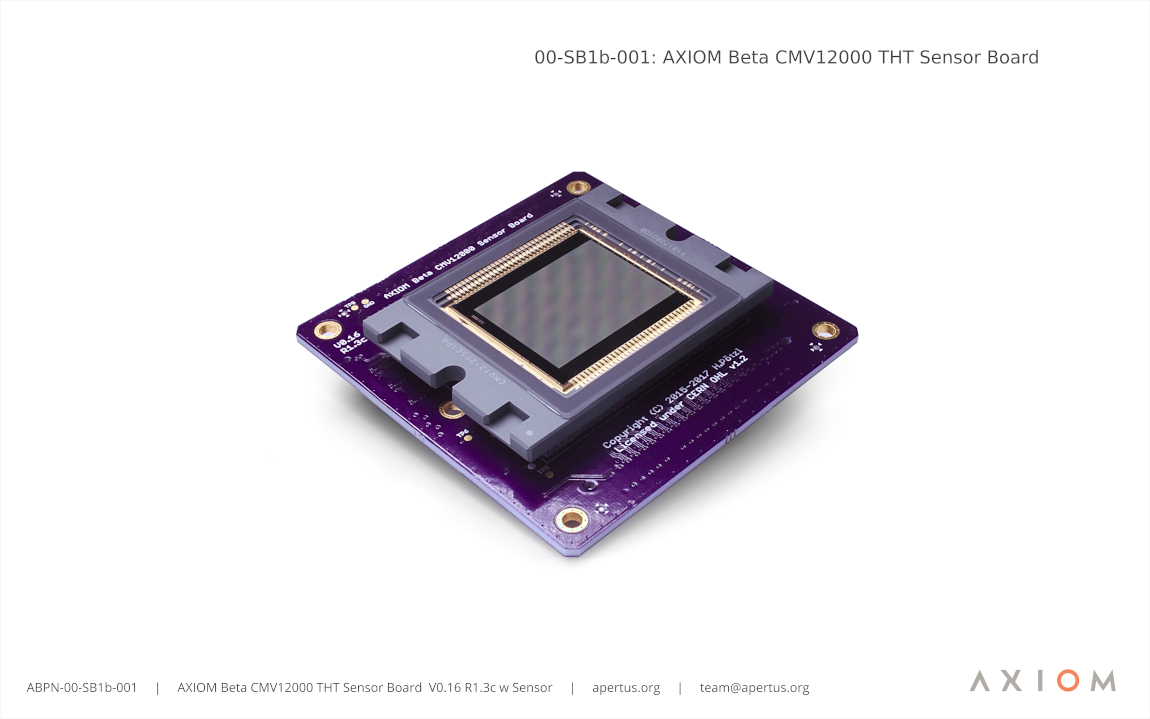 The THT socket is a custom manufactured CMV12000 2 part image sensor socket. Once the image sensor has been inserted into this socket it's almost impossible to take it out again without special tools - the danger of bending a pin or damaging the image sensor itself is significant so we do not recommend attempting that. The THT socket provides space between the two pin banks of the image sensor and in the AXIOM Beta Compact Enclosure we utilize this space to attach a custom heat sink to the back of the image sensor. The AXIOM Beta Compact enclosure is only compatible with the THT socket Sensor Board.
Who is it for?
It's the standard option, if you do not require to swap image sensor frequently this is the best option.