Main Page
From apertus wiki
Wiki user creation is temporarily disabled due to an ongoing spam attack, please contact us if you want to sign up. If you can't find what you're looking for, if you'd like to help the project or if we can help you with custom requirements please contact us.

Since 2006 our worldwide community has been developing a variety of powerful and affordable tools designed to give users absolute and unparalleled control over their creative processes. All projects are made free (in terms of liberty) around open source software and open hardware licenses with any and all related knowledge being made publicly available.
To find out more about the goals of this endeavour please see the Mission Statement.
1

Projects
AXIOM Remote - Control device for AXIOM Beta (in development)
AXIOM Micro - Low-end camera development platform (in development)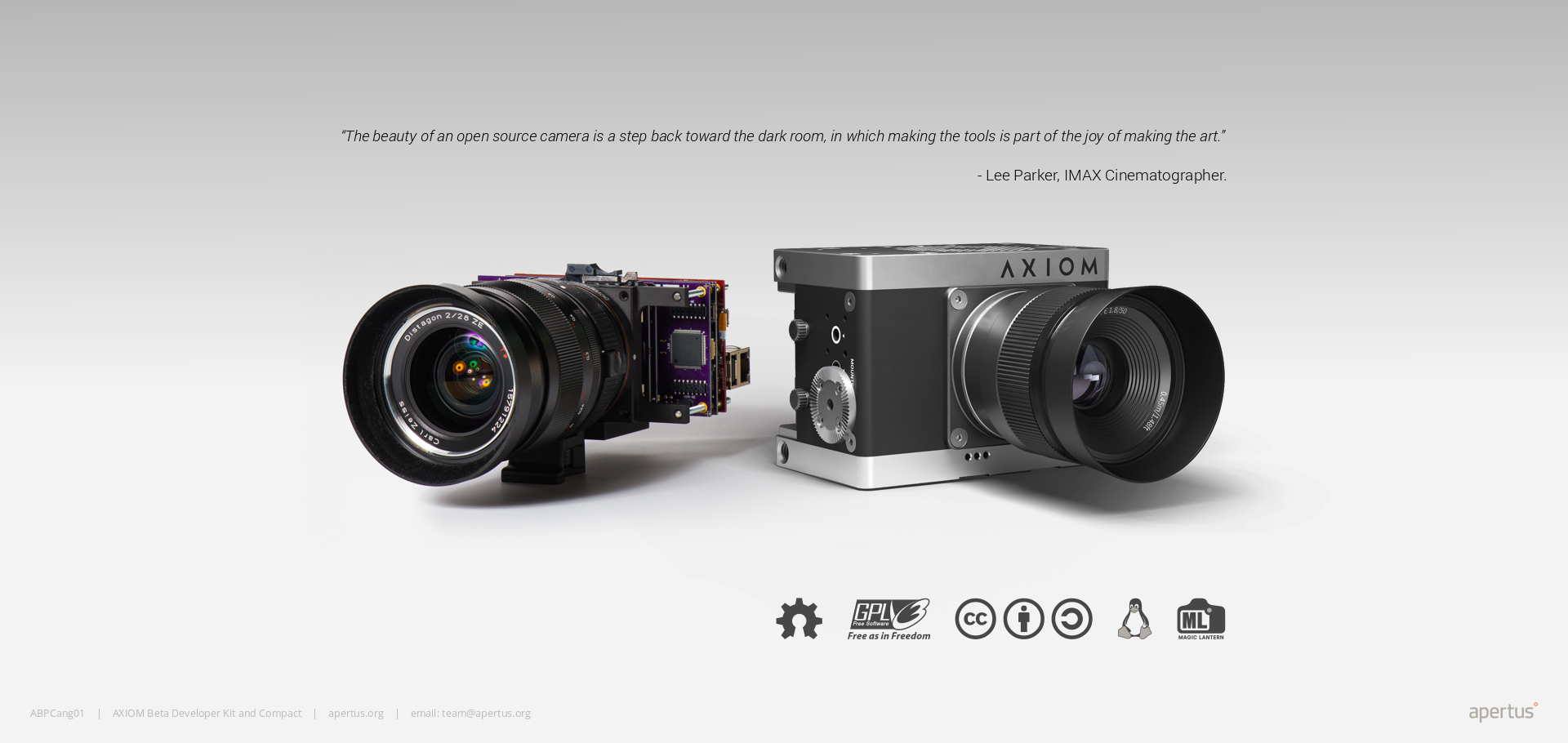 2

Misc